How to Choose Services of Waste Removal in Sydney
What's something that everybody has, but nobody wants? You guess it right – garbage! And the moment you decide to renovate your home or try to upgrade some of your appliances, you'll realize how plenty you've got. Isn't that bothersome?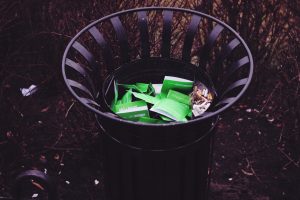 Anyway, I'm here to tell you that's there's nothing to worry about; when it comes to services for waste removal Sydney we have plenty to offer.
But you might wonder, with all the listings out there, how are you going to choose the service that would be suitable for your needs? Well, keep on reading below as I will be sharing with you some the questions that you might want to ask before booking for an appointment. With these questions, I'm sure you will be able to find the company that could provide you the best services.
List of Questions You need to Ask before Hiring a Waste Removal Company
How long has your company been in the business?
Choosing a company with years of experience under their belt would be a wise choice. It absolutely takes quality work to be around for generations.
Can you show me your past jobs?
Check out if the company you are considering is keeping documents of their previous works that are similar to your case. For instance, you can ask them to show you some before and after photos or perhaps you can ask them if they have a website you can check online. Look for any testimonials from customers on their website too; this will help you know how trustworthy the company is.
If you can't find any sign of these things, then you might want to reconsider.
How far in advance should I set for an appointment?
This is a critical question, so you'll know if you need to call them a few days or a week in advance. Fortunately, more companies are now becoming extra friendly to customers. Many waste removal companies can provide you with same-day or next-day service. There are even companies that are willing to pick it up when you're not at home.
Is cleanup included in the price?
It would be great if the waste removal company can clean up or at least sweep the area after the removal process, so you are will no longer be left with any work to do once they are finished. If you intend to do a major home renovation, ask them if they provide light demolition work. In this way, you will be able to compare prices from other companies with the level of service provided. Don't make the mistake of thinking that cost is the most important factor but failing to realize the extra convenience it comes.
If the company won't provide you with an estimate according the amount or volume of your junk, then that's going to be a red flag! You need to know that you will be paying for the right amount. You can also use this to compare rates from other companies you are considering.
We know waste management issues in Sydney are getting gigantic. We are currently running out of places to put our waste. You can't find free rubbish removal, Sydney government just don't offer that. Good thing there are businesses that are more than willing to help us deal with these problems.
Visit AUS Rubbish Removals now and get a free quote!