Let's arrange your rubbish pickup
Save $100 when you book online
At Aus Rubbish Removals, we take your best interest at heart
Free Quotes
Eco Friendly
7+ Years Experience
Same-Day Rubbish Removal Service
Bathroom Demolition Specialists
"Teamwork's The Dream Work"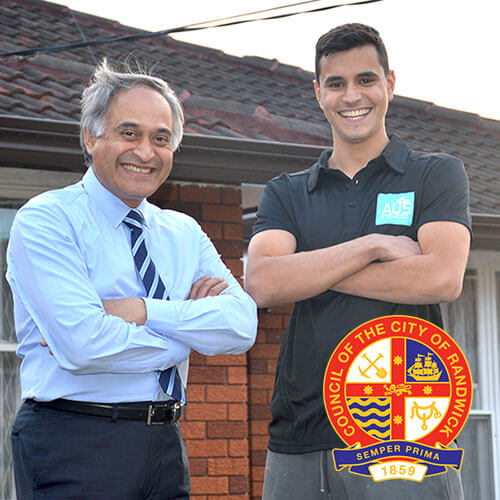 Cr Noel D'Souza (Mayor of Randwick)
Rubbish is our game, removing your rubbish is our aim.
It's easy for our specialised team in Aus Rubbish Removal to provide a friendly exceptional service every time. We guarantee to be reliable, safe, on-time and after we get the job done, we ensure that we leave the place as clean as possible and always check in with our customers to get their feedback prior to departing.
What to expect from us:
A free quote will be provided to all of our customers prior to any job. We will ensure the day and time of our arrival is always suitable for our customers. The Aus Rubbish Removal team will arrive at your home, job site, deceased estate or office ready to inspect the rubbish and give you our best possible quote to get the job done. Our aim is to get your rubbish removed quickly and efficiently, hassle free.
Teamwork's The Dream Work
No matter what kind of rubbish it is, it all goes! Our team will hand-load your rubbish into our trucks and even sweep up after we're done to ensure we leave the place as clean as possible.
Get back your valuable household, garage or garden space by having the rubbish removed responsibly and efficiently.
Whatever the needs of your business are, we're here to provide a service that is cheap, efficient and which will have minimal impact on your business' operations.
Through our experience, you can be rest-assured that all waste will be removed safely and efficiently, as well as recycling materials wherever possible.
We will work closely with our customers in ensuring the process of removing unwanted items is done as smoothly as possible without any hassle.
Whether you're cleaning up around the garden or working on a project that results in Green waste, we will step in to clean up your unwanted waste.
We have years of experience in working with our customers for smaller jobs that relate to demolition services. We specialise in Bathroom Demolition.
Our Service Area
Aus Rubbish Removals is a Sydney-based Rubbish Removal Company that service the entire Sydney Metropolitan region.
Call us on +61 402 244 036 today and speak to one of our friendly staff members for a FREE Quote.
Our service locations include the following regions:
Sydney CBD
Sydney's Eastern Suburbs
Western Suburbs
St George
Hills District
South Sydney
Inner West
North Shore
Northern Beaches
The Shire